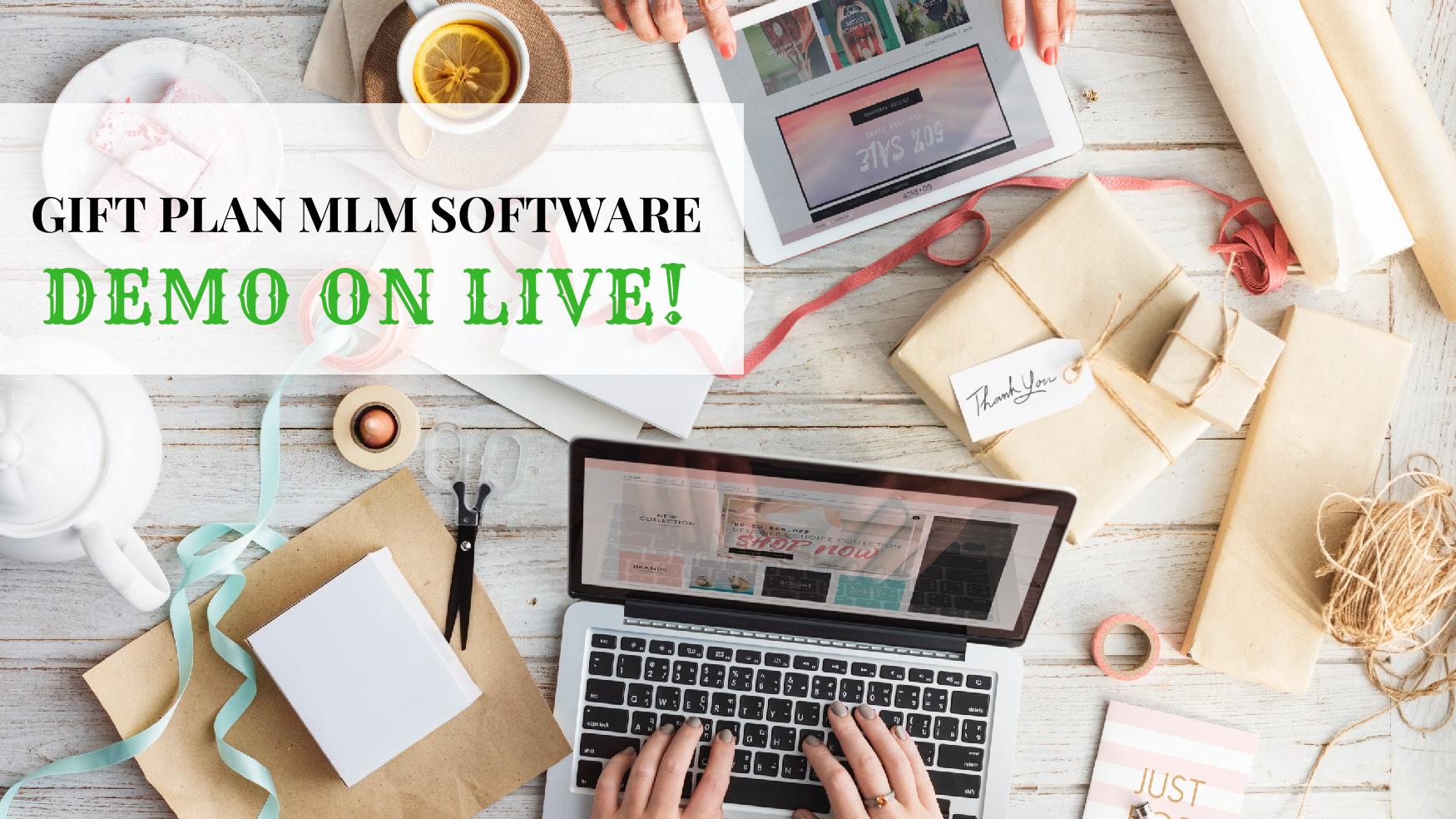 Nothing more exciting as receiving gifts, isn't it? Well, that is what has made MLM Gift Plan one of  the hottest trends of the time.
MLM donation Plan is executed effortlessly by means of Gift Plan MLM Software. Before we look into what this software does, here is a brief idea about the plan.
MLM Gift Plan is known by various names like Money Order Plan, Cash Order Plan, Help Plan and Donation Plan.
Though quite unlike the conventional MLM Plans, it is one of the most sought after plans in the recent times.
This MLM compensation plan works in a fairly simple manner of give and take. A participant will send a gift, in cash or kind, to another member and receives gifts from multiple members. The gift is deposited directly to another member as per the scenario set on the MLM Software.
The whole affair of give and take is governed by an admin, which can either be an individual or a company. They usually charge a fee to do this as admin expenses. Undoubtedly, these companies do reap huge profits in this scheme of action. MLM Gift plan : Possibilities of Gift Plan MLM Software
Though this is certainly a very attractive concept and there are millions reaping benefits from this plan, it is illegal in certain countries like India. It is considered a money laundering activity here.
The basic activities involved in Gift MLM Plan can be categorised into three
This activity takes place in the initial stage of the business. A member will make a donation to another member of the panel and will enter into the business.
The plan will be lucrative if you choose to share the donation with others.
This is a tiresome process but definitely a fruitful one.
This plan manages all the three activities and helps manage your business like the back of your hand.
Additional features of Gift Plan includes :
It is the member's discretion to choose the time period of receiving payment. He/she can choose to receive it either daily, weekly or monthly.
Out of all the MLM Plans, Gift Plan can generate better revenue within short span of time. All the more attractive, isn't it!
Cash donated can be a means of some urgent cash for some members in the network. It can aid as crowdfunding for some other businesses wherein a large capital investment is required. We provide crowdfunding software to help in managing this.
Nothing more exciting than receiving gifts! This keeps the members interested in the business.
With this plan, a little residual income is possible for the affiliates.
The structure of this MLM plan is framed in such a way that business grows at a rapid pace.
This plan does not require the affiliate to promote any product.
Now that we have a brief idea about MLM Gift Plan, let us discuss how the GIft or helping plan software fits in this theme. More about MLM Gift Plan:- How it works
The Software acts as a gift manager who is well informed of each and every activity in the plan. Though the entire mechanism of sending and receiving gifts can be quite complicated, seeking the help of a Gift Plan MLM software can ease out things.
The Gift Plan MLM Software can manage the business by :
Set various gifting scenarios and act according to them upon user's recommendation.
Manage member profiles.
Generate receipts for all donations made.
Manage bonus and deductions.
Contact potential members for participation.
Generating E-wallet statements.
Live chat facility amongst members.
Now that we know the facilities which a Gift Plan MLM Software provides, let us take a look at the advantages of having one
The entire process gets automatic and easy.
Since there are little chances of errors creeping in, the whole process becomes reliable.
Breaks down the complexity of the scheme.
Saves a lot of time which can be devoted to other productive activities in your business.
You will have total control over money and transactions.
A range of money transfer tools are supported, like bitcoin, Paypal, Alertpay, Solid Trust Pay etc.
You see how the Gift Plan MLM Software can ameliorate your business? Buck up, try our feature enriched Gift MLM Software demo now!