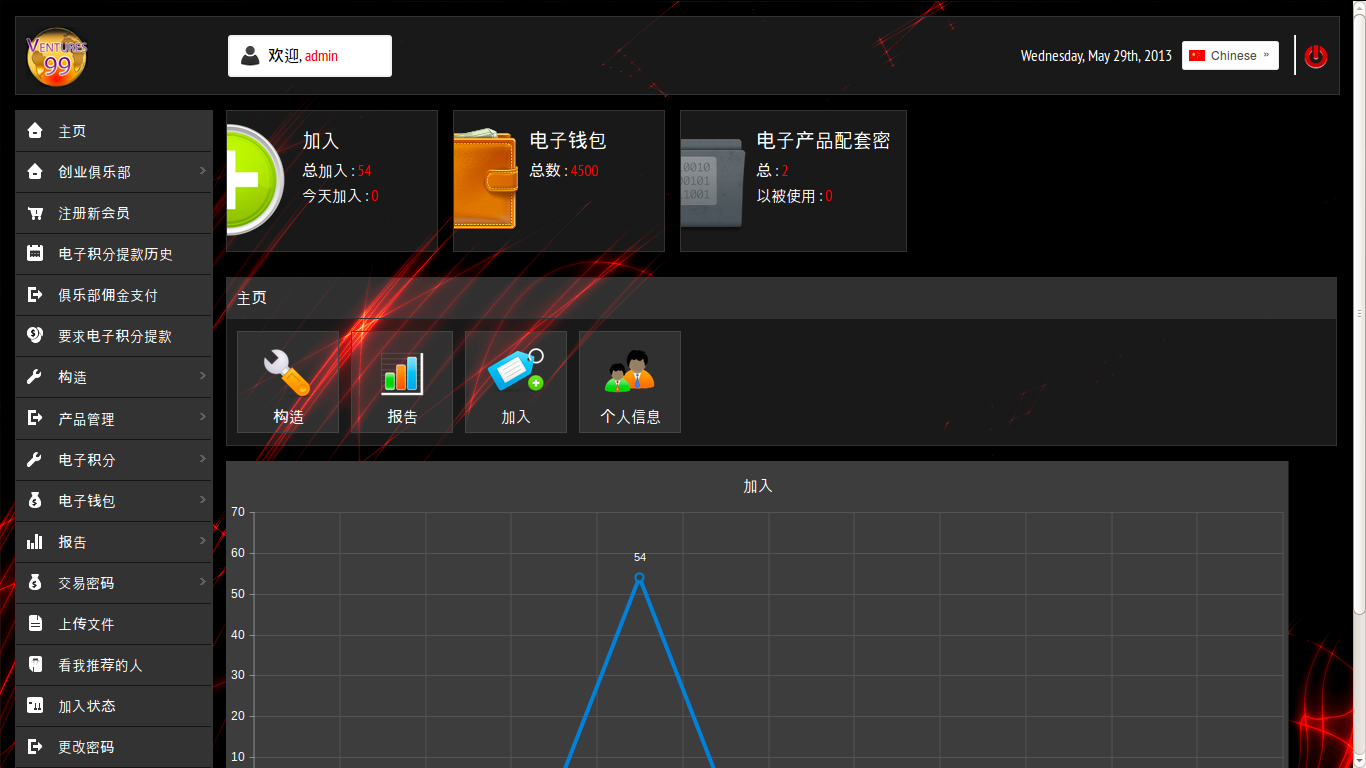 Today, we mark the latest update from our Infinite MLM Software after the launch of version 3.0.0 in March 2013. We have added the Chinese language along with the current promising template engine & framework (including Smarty & CodeIgnitor) and top class UI.
Chinese Language Update in Infinite MLM Software:
Just like the other language options and features, Chinese language version is comprised using coordinator internationalization along with all the features that you can use in EN-US version of Infinite MLM Software 3.0.0. We have totally redefined the look and feel for our Chinese clients in such a way that they can enhance their MLM Business using our MLM Software in a better way.
So, what are you waiting for? Try out our Free MLM Software Demo now.