Network Marketing trends vary day by day, Online MLM Business is the current competitive environment for Network marketing people. In order to survive online MLM arena, you need to approach MLM Business in an effective manner with a good MLM Website Design strategy. Let us discuss the methods to effectively market MLM Business Online.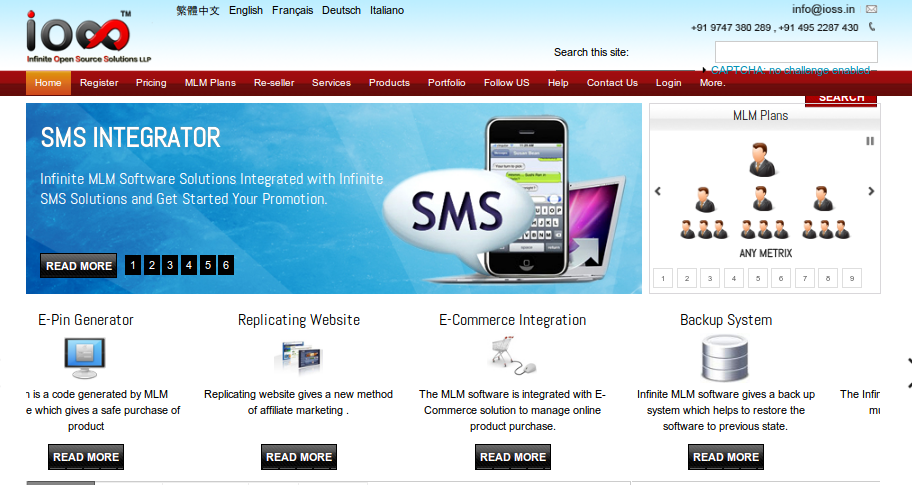 This is the most important thing a MLM Business person should need to do first for implementing a best MLM Website Design. A 100% user friendly website can guarantee your way to success. Design a site that can clear all the questions stuck up inside Visitor's mind. 80% of the visitors may visit your site as a quest of learning information, do not let them; provide sufficient data. When they are satisfied with the information that you have in your website, they won't go anywhere. They will directly approach/contact your company for further details. In such a way that a 'visitor' is transformed to a 'customer'.
Regular Blogging:
This is the other important thing you need to do in a timed manner. Informative regular blogs can drive more traffic to your website. Despite of the quantity, 'Quality' matters in the case of blogs. High quality trendy blogs will attract the potential customers who are searching for the new trends in MLM Business. This indeed, will increase the visibility of your website in search engines.
Be Aware Of The Competition:
Everyone knows that MLM trends vary exponentially, and the competition too. Be aware of the latest trends and adapt your website to mingle with that changes. Learn which all websites are your competitors, and take necesaary steps to keep your head up. Check out and study the competitor's website and their MLM Software Features. Also study how they are driving traffic towards their website.
Minimal Design:
Design your MLM Website in a minimal but fully featured way. A minimal design have more capcity to hook attention of visitor(s) eye than multi-colored complex designs. Try to describe each feature of your product in a most simple manner on the front page. Use brief contents only inside the sub-pages. But don't forget to use sufficient keywords in your front page, because it is essential while considering SEO.
Following these simple steps can help you to promote MLM Business Online with an Effective MLM Website Design.