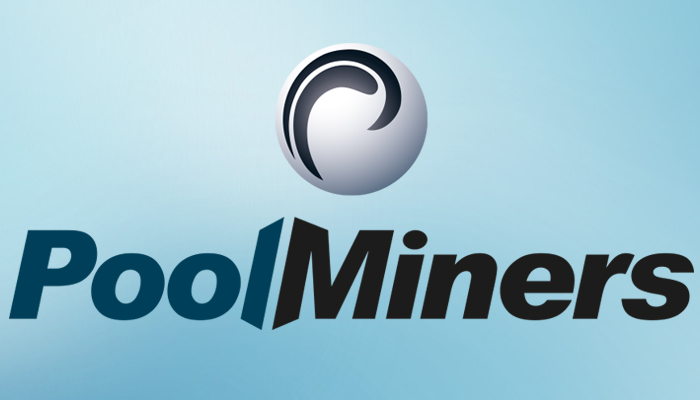 Poolminers, A recent innovative from the founders of krypto commerce international has been a hot-button topic of past weeks. Dr. Asif Baloch from Pakistan and Rubén Arcas of Spain and the Italian Sasa D'Arco, the developers behind the success of poolminers had given a great deal of effort to propel this crypto-currency business to top place and they got rewarded.  
Website: www.poolminers.com
Alexa Rank:151,141
Country:Spain
Poolminers applies the network marketing to the commercialization of the products related to cryptocurrency. Initially, the company's prime focus is on two products. Distribution of new cryptocurrency, Sarcoin, and poolminer card, the first card of that sort on the market which allow to make payments and cash withdrawals at ATM's and that is by more than one cryptocurrency wallet.
Specifically, Poolminer's business began with a bitcoin wallet and a wallet that sarcoin associated. Poolminer Card, instead of a bank account, is linked to cryptocurrency wallets and with these wallets, you can charge the card. Poolminer card is applicable for every transaction's that allow visa cards and can use for shopping, utility payments or to withdraw cash.
What makes this currency business more absorbing is the emerging cryptocurrency commerce, which arose through the inception of bitcoin. Cryptocurrencies paved a new path of monetary culture and encourage  to opt out from the burden of centralized financial services.
Applying network marketing to this already promising business is making things more lucrative and guarantees the profit. Around these two main products, Poolminer has built a network marketing business which allocates 70% of turnover to the compensation plan. Thus made it very interesting business for distributors who want to dedicate their time, to this opportunity.
In general, poolminers discourage any form of money laundering and didn't accept from unidentified users or residence. And, also block VPN and if ever found any member is using forged location and identity, their account will be disabled permanently and no refund will be allowed.
Compensation Plan of Poolminers
Poolminers offers six type of package's that you can choose and make benefits of.
Package
Share
Price

Basic

1.00

75

€

Advanced

2.60

188

€

Super

6.76

469

€

Professional

17.58

1,172

€

Power

45.70

2,930

€

Ultra Power

118.81

7,324

€
BONUS
Poolminers offers 2 bonuses that work together to create the perfect compensation plan
Commercial Bonus:
The commercial bonus is designed to allow you to get significant revenue from the beginning of activity as a dealer. These never was a start so easy and fast
Infinity Bonus:
The infinity bonus rewards the effort of those who build teams with additional commissions. Reach as far as you want. And will not put any limit to your endeavour
Commercial Bonus
Poolminers star bonus distributes 66% of revenues from the sales of packages in 10 levels.
| | | |
| --- | --- | --- |
| Level 01 | 22.53% | Without Condition |
| Level 02 | 11.73% | Without Condition |
| Level 03 | 7.51% | 2 Direct Actives |
| Level 04 | 5.63% | 2 Direct Actives |
| Level 05 | 4.51% | 3 Direct Actives |
| Level 06 | 3.76% | 3 Direct Actives |
| Level 07 | 3.22% | 4 Direct Actives |
| Level 08 | 2.82% | 4 Direct Actives |
| Level 09 | 2.50% | 5 Direct Actives |
| Level 10 | 2.25% | 5 Direct Actives |
Infinity Bonus
The bonus that makes the difference.
3 categories that get to reach a volume of additional commission of up to 5.26% in infinite levels while category is not matched by someone in the lower level
| | |
| --- | --- |
| Head Of Organisation | 1.13% |
| Team Leader | 1.88% |
| Group Leader | 2.25% |
Poolminers allows us to take our pick in the world of cryptocurrency. Now it's time to examine this technological advancement both constructively and clinically.