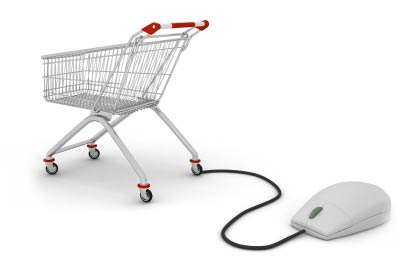 In the recent years, E-commerce MLM Software makes a great impact on MLM business. A good enough software eases the operations and provides several advanced options that help in the growth of a business. E-commerce software should have important features like user-friendly, reliability, simple and elegant design. With the integration of e-commerce, an excellent selling platform is provided which helps in accelerating the sale of products.
Successful business by E-commerce Integrated MLM software
Nowadays, e-commerce with Multi Level Marketing Business is in great demand because this combination leads to a successful business. Another useful system that helps in smooth functioning of this e-commerce feature is the e-pin system of the software. It provides secure transaction mode, flexible transaction, and reporting system. The pin is used to complete a transaction and gives users a sense of safety. E-pins generated by MLM Software's are secure, It can also be used Globally without any boundaries. Finally, e-commerce has modified the face of retail, services ,and the whole economy.
Explore more on E-Commerce MLM System Integration In Network Marketing Software
Choose a software which can fulfill your business needs, after the selection of a better business plan for MLM company, you should start planning for an efficient software. The basic role of software is to provide complete management of the business. An important factor is that the software should be user-friendly. The next is security, need to make sure that store data are secure and guarantees privacy policy. Also, you need to confirm that the E-commerce MLM Software you are going to select can give you better assistance in preventing spam issues. Check whether all part of the application features provides secure access and it is safe.
Opencart and Magento Integration in MLM Software;
Lots of people started to use E-commerce Integrated MLM Software, these were created using the PHP and MySQL. Opencart and Magento are two most widely used open source programs. These are used for flexible online transaction like product purchase, repurchase, registration, product order, product delivery and more. E-commerce Integration is one of the solution for advanced shopping.
Opencart is a conveniently designed, feature rich, easy to use, search engine friendly E-Commerce solution. The important features include unlimited products, multi-currency, sales report and so on.
Whereas, Magento offers extensive upgradations and customization options. Important features include dynamic dashboard, pricing, management of product and so on. These two e-Commerce solutions have a lot in common, few similar features are:
Improved interaction between dealing associates.

Resource-rich with add-on products and plugins.

Global e-commerce platforms supporting multiple languages.

The ability to deal with complicated circumstance.

Quicker distribution of the product and reduced lead times.

Gathered huge user & developer communities.
Few differences between Opencart and Magento:
Hosting plans and Extensions costs.

User-friendliness and Capabilities.

Popularity and Community Support.
Choose an Open source E-commerce MLM Software which will be perfect for any platform.
By giving your customers a nice platform to view their earning and referrals, you can attract more people to network easily. Using a good MLM software which is capable of integrating your e-commerce website, you can manage things more easily. Also, makes calculation simpler and the users will be able to manage their network and get an overall report on their income from referrals. We offer customized shopping cart for e-commerce by integrating your MLM concept, Hence grow your business to the next level. Register now to set up E-Commerce integrated MLM Software Demo.