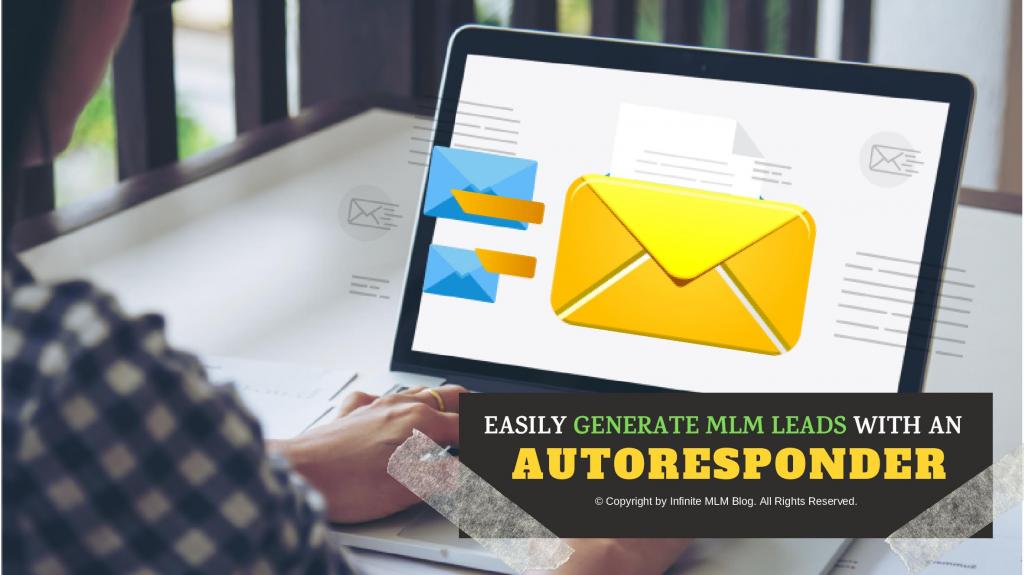 In this competitive world, to do a successful business, we always look into the better ways of Marketing. In MLM business, we cannot reach all levels to promote a product or service. So you need to generate leads for your MLM business. To generate leads for MLM business you can make use of Lead Capture Page. Integrating Lead Capture Page with Efficient MLM Software will nurture your MLM business because leads play a very important role in your Network Marketing  business.
Efficient leads will have a direct impact on your target sales. They will take care of your business. Generating leads is not a very difficult task. A Lead Capture page is where they come and land to know about your business and they provide their valuable information so that you can use it later on for your business purpose.
Explore more to know MLM Lead Capture Page – Tips to get Better Conversions
You need your own website to create a good lead capture page and you need to follow up with the lead information. Basically, it will be a list of email addresses of the leads in the lead capture page.The leads will be interested to know about your product or service.  
Easily Generate Unlimited MLM Leads by using Lead Capture Page Development
How to follow up with leads to maintain the leads of your business? here comes an autoresponder to follow up with them through email. 
In this article, we will see how to Generate MLM leads with an autoresponder.
What is an Autoresponder & Why You Should Use One?
What is an AutoResponder ?
Autoresponders means sending your responses to your subscribers based on some set criteria. The subscribers will receive the e-newsletters from your mail automatically.
For example, you can set some time to respond to your subscribers. If the subscriber newly enters your site, you can send a welcome message. After some days if they visit again you send the offers of your service or business. Later on, if they frequently visit your site, you can send some invitations to follow your link in some social media.
This is a general method to follow up with the leads with an autoresponder.
Why You Should Use AutoResponder?
Autoresponders go in hand with email marketing. To make use of the resources or leads for your business you can use an autoresponder in your email marketing. Here all the emails get automated instead of manually sending the messages manually to the leads. 
The leads will get to know more about your business and promotions through your automated emails. No manual error will happen while sending the emails because everything is being set on some defined rules. It is not at all necessary that you have to always look into the emails because the responses are sent automatically even in your absence. 
The easy way to save your time while concentrating on other important factors of the business. It also helps you to earn more income in your business.
How to Generate MLM Leads with An AutoResponder?
Nurture Your  MLM leads With An Auto Response Email
Nowadays only a few marketing companies are using autoresponders to follow up with their leads. The better follow up will end up in better conversions. It is not possible for a salesperson to always reach out to your leads. The effective and the efficient way to communicate with your leads is to follow up with autoresponders. Once they submit their forms in lead capture page you can follow up with below options to stay connected with them
#1. Set up a Thank you Page
You need to set up a Thank you page once the leads submit their forms. At the same time, you can directly call to action for your customers to deeply look into your business. It is an opportunity for you to make them look into your promotions, offers and make them interact with you more to promote your product or service.
Any link in your Thank you page can divert them to the blogs of your business and you can make them concentrate on your content.  
Convert your Thank you page to be useful for your business. This can uplift your brand . Most of the time you can see the companies set their Thank you page with the acknowledgment that "Your form received successfully"
It advisable to divert them to some link so that the leads will be in contact with your business.
#2.  First Time Follow Up
After filling the form the leads may forget about your business. So it is always better to do a first follow up immediately with the leads. The faster you respond to the leads, the more contact rate you can achieve. Auto Response email can do a much faster response to the forms received. Timing will make more difference. Set your auto response to be sent within a few mins to overcome this timing issue.  
#3. Next Time Follow Up
Keep on sending continuous emails is not advisable. The subscribers may get frustrated with overflowing mails. It is always better to schedule your second follow up with the leads. the second mail you can send  after the 3 days to let them know about the offers or promotions and the next mail you can send after a week to make them follow on your link and provide the transparency of your business.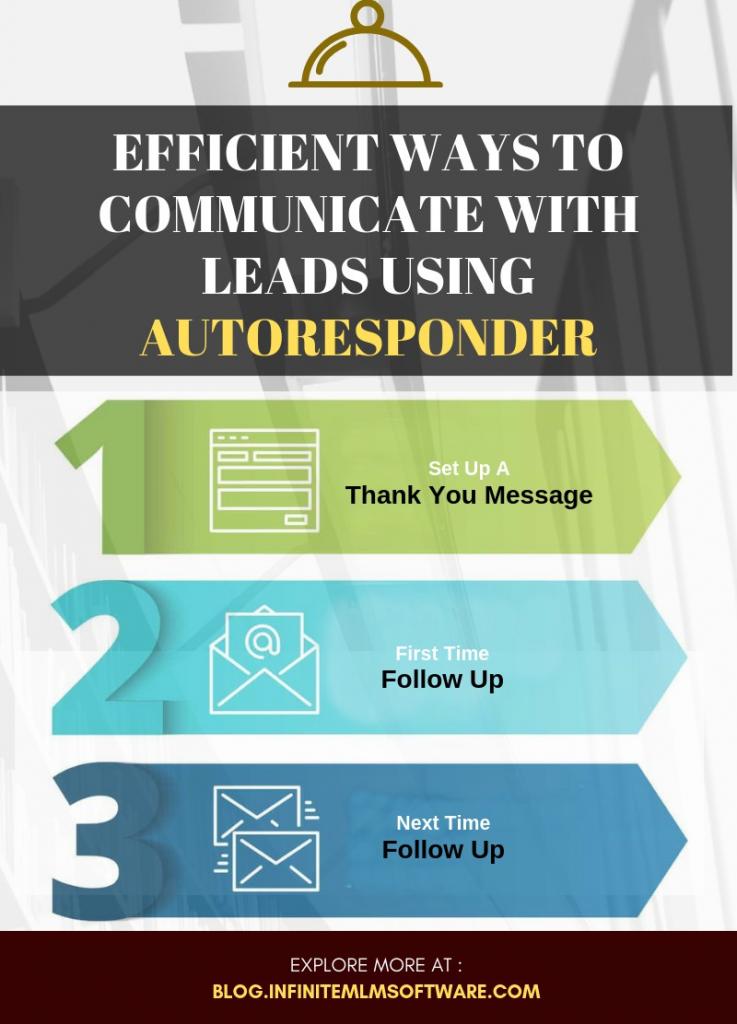 Conclusion
In this article, you will be able to know how to generate MLM leads with an autoresponder and how the autoresponder works to maintain a relationship with the lead and when to follow up with leads for effective communication. Also discussed that when to schedule auto response emails so that the leads will yield better conversions.