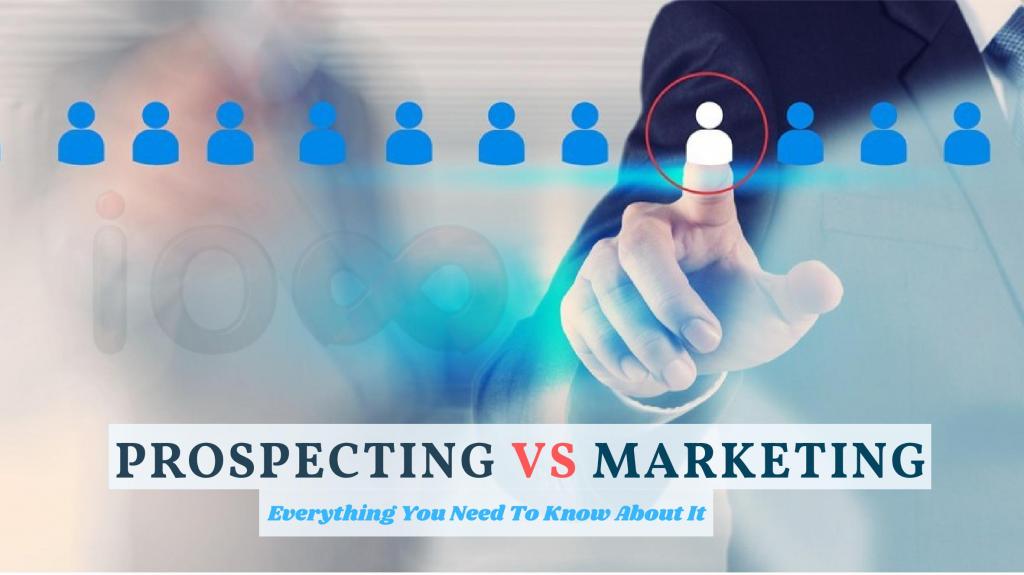 We always come across the word "Marketing " when we talk about any MLM business but I hope you would also have been heard about "Prospecting" in many blogs or advertisements or any MLM business related article.
In this article, you can see the difference between Prospecting vs Marketing Strategy. We will also see in detail about each term to better understand the terms "Prospecting and Marketing"
Make your Multi-level Marketing Business easier with MLM Software
Prospecting vs Marketing Strategy – Everything You Need to Know About It
What is Prospecting?
Prospecting refers to "one to one " Marketing. It is also known as Outbound Marketing.
The main theme behind this prospecting is that we have to chase people whether they are interested in your MLM business or service or not, we need to find the potential clients.
Outbounding or Prospecting involves cold calling, email spam, or door to door marketing.
Voluntarily you need to search your potential clients among the infinite number of customers you are going to meet daily.
This strategy was followed in olden days. We can also call it a traditional way of marketing.
Some people are still following this traditional method like cold calling method for their business.
Still, we can see people joining some group and share their visiting card to finally land up with potential customers to enhance their business
Do you think Prospecting is very easy? Of course not that easy to do Prospecting.
Some salesperson will be an introvert to meet more people to describe the product or service when the customers are not ready to hear the salesperson.
If you are making cold calling or meeting people door to door only a very few percentages will join your team as clients.
This prospecting is directly proportional to the number of people you meet on a daily basis.
These are the main reasons why we opt for better methods other than this outbound Marketing.
What is Marketing?
Marketing refers to "one to many " Marketing. It is called Inbound Marketing.
Here there is no need to chase people, the main theme is to attract customers with your offers and services provided.
Marketing generally refers to a strong and long term strategy to satisfy customers.
There are many methods of Marketing or Inbound Marketing:
Write blogs about your product or service and create traffic for your blogs.
Email marketing service, you need to send email to an email list of members.
You can have a tie-up with an advertising agency to get better advertisements.
Post audio or video files on social media regarding your service or products.
Use Network Marketing tools to enhance your business through social media engagement.
Facebook Groups can be created to share your ideas about your MLM business.
You can see the number of clients joining your business is more when compared to Prospecting method.
Here in Inbound Marketing, prospects call you and inquire about the offers or services of your business.
More scope when compared to Prospecting, because billions of people will be viewing your advertisement or blog where it is only a few people you can meet or call on a daily basis.
The opportunity for the overall business to get potential clients are really high.
You will enjoy this type of Marketing especially if you are an introvert and you may not fall physically ill.
These are the main reasons why people go behind Inbound Marketing or Marketing when compared to Prospecting.
Are you a Startup? Which to be followed Prospecting or Marketing
If you are new to the business it is not advisable to directly go for Inbound Marketing. At least for a year, you can go for Outbound Marketing or Prospecting and then you can start writing about your brand in your blogs. Both Prospecting and Marketing is not very simple to follow. In both cases, you need to be a dedicated advisor to the customers to make them sign up with your business. You need to use both methods in a proper combination to enhance your business.
Make use of strategies as per the situation
After a year of your business, we cannot predict which method or marketing strategy to be used for your business. Generally, if you gained a brand name you can go ahead with Inbound Marketing or Marketing or else you can still try Prospecting strategy. It all depends upon the situation in your business marketing. It is not necessary that you need to stick to only one particular strategy to enhance your business. You can switch over as per the requirement.
Read more on MLM Warm Market Prospecting Strategy
When to switch over between Prospecting and Marketing
Financial advisors will come to the status of the business and how many clients have joined your team and the sales target of the business. When they come to know it is not very easy to do blogging or it is time-consuming they may return to Prospecting. While Prospecting if they feel that they have gained a good number of potential clients and they just only need to promote their brand, they switch over to Marketing or Inbound Marketing.
Conclusion
In this article, we have defined both the terms "Prospecting and Marketing" and why we call it as Outbound and Inbound respectively. When to opt for the techniques or strategies in your business. Hope this will help you to build your MLM business or any business very successfully using the right combination of both marketing strategies.