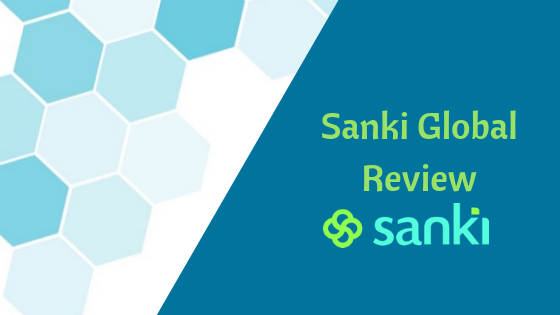 Here in this writing, we will look into the complete review of the Sanki Global, a new age MLM company from the western end of the world.

Though it sounds eastern name. Sanki Global is a Multi-level marketing company that is based in the United States and focuses on Mexico as it's Market.

Build your business with best MLM Software to eliminate all your network marketing problems..
The company claims that it is originated from Japan. The traffic to the website of Sanki Global mainly hits from Mexico and it is approximately 96%.
So how the name derived as Sanki. It is nothing but San and Ki. San means highest degree and Ki means important energy.

They always ensure the quality of the products and they have expanded their production from Spain to Japan with their products like olive and rosemary groves.
The address of the company is linked to that of a corporate address in the US state of Nevada and this information is provided on the Sanki Global website.
Who heads Sanki Global?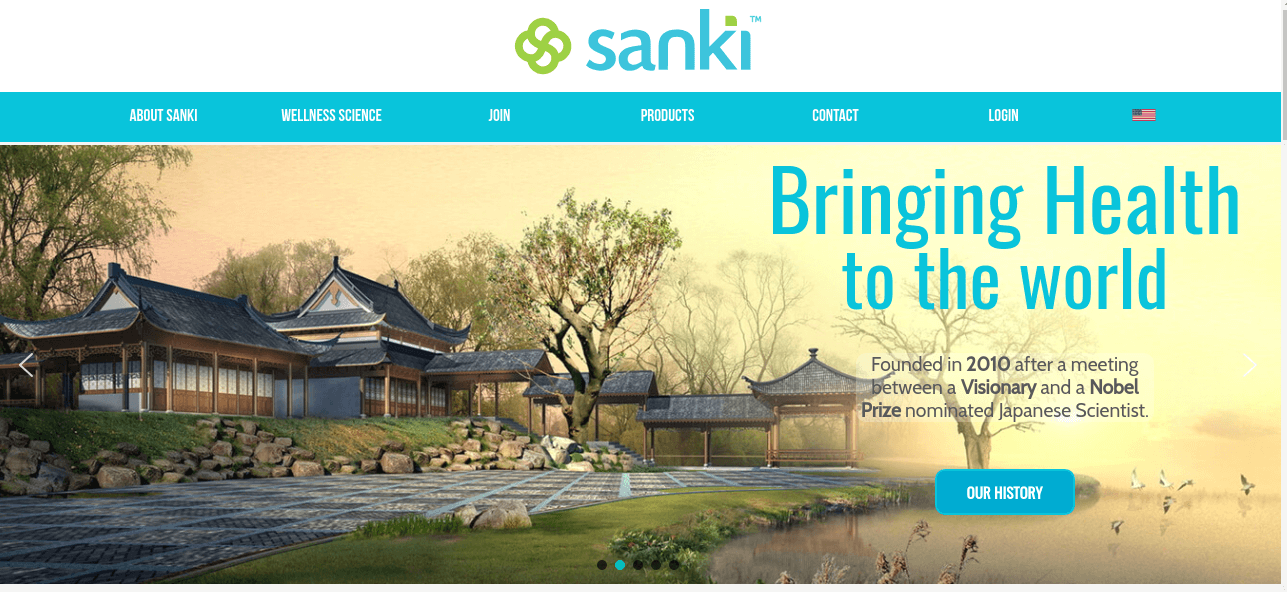 In 2010, Sanki Global was launched. On top of the ladder is Co-founder, CEO and President of Sanki Global, Alejandro Lopez Tello.

From UNAM, he completed his chemical engineering and from the Autonomous Technological Institute of Mexico (ITAM), he completed his executive education in business entrepreneurship and risk capital.

With sixteen years of experience in Marketing, he focussed strategic planning, launching, and development of businesses.

Out of sixteen years of experience, eight years have been spent fruitfully with Sanki Global.
| | |
| --- | --- |
| Type: | Private |
| Industry: | Network Marketing |
| Founded : | 2010 |
| Established in: | Japan |
| Area served: | Worldwide |
| Products: | Health and wellness products |
| Website: | www.sankiglobal.com |
Sanki Global Products
Their main focus is to operate in health and wellness MLM and these products are manufactured by Sanki Mayor.
These products help to build quality of life. They made this possible by combining the power of nanotechnology, nutraceutical formation and by performing clinical testing.

Bejit Edeas, who is the co-founder, linked Sanki Global with Sanki Mayor. This is how Sanki Mayor is formed out of Sanki global.
They perform clinical trials in this clinical research organization laboratory and they conduct this research for cosmetic and pharmaceutical industry.

Major Products marketed by the Sanki Global include:

Belage which is a dietary supplement and it helps to improve cellular health through rosemary and olive leaf extracts and this retails at $59
Kronuit Fire is an antioxidant that is based on a weight loss supplement and it helps in reduction of blood sugar. This retails at $69.50 per box
Inner 7 is a purified water from deep sea that helps in balancing the pH of the body. This retails at $5 for a box

They offer customers to sample Shinka Pack at $80
Minimum you have to order two products as a retail customer
This can be of same type or different products

The Sanki Global Compensation Plan

There is not much info about the Sanki Global compensation plan on their website.
This data has been gathered mostly through internet research.

1. MLM Commission Qualification

Distributors are eligible for MLM commissions only after generating minimum of 50 PV. It should be done every 4 weeks

So what is PV? It means "Personal Volume" and it is calculated from sales volume generated by purchase order of affiliate or retail order.

2. Sanki Global Affiliate Ranks

The compensation plan of Sanki Global consists of 12 affiliate ranks.

The plans are listed below with respective qualification criteria.

Starter
Starter Certificate
Duplicator
For qualifying to be a duplicator, you should recruit and maintain at least four MLM commission qualified affiliates, who in turn have to recruit at least two affiliates per head and those two should be MLM commission qualified and every four weeks they should produce at least 100 GV.

Bronze
Silver
Gold
Platinum
Diamond
Double Diamond
Triple Diamond
Ambassador
Crown Ambassador
GV means "Group Volume" and it is known as same as PV that is generated by an affiliate and their downline.

3. Retail Commissions
The affiliates of Sanki Global will receive a commission on the sales to retail customers.

The difference between the wholesale and retail cost is calculated and termed as retail commission. The retail commission of Sanki is estimated at 65%.

4. Recruitment Commissions
Affiliates are paid for recruiting the new affiliates. New affiliates are down to two levels of recruitment.

When the affiliate recruits personally, then they are placed in level 1 and when the new affiliate recruits another affiliate then they are placed in level 2.

The recruitment commissions of Sanki Global are offered depending upon this two-level system and they are as follows.

In level 1 it is $40 and in level 2 it is $20 for the recruiting the Basic pack affiliate.
In level 1 it is $80 and in level 2 it is $40 for the recruiting the Executive pack affiliate.
In level 1 it is $200 and in level 2 it is $100 for the recruiting the Pro pack affiliate.
The affiliate will be eligible for recruitment commissions if the affiliate owns an autoship order within three months from sign up.

5. Residual Commissions
Here the recruitment commissions are given depending upon the binary compensation structure.

In this structure an affiliate is placed at the top of a binary team and that is split into two sides (left and right).

In Binary team the first level consists of two positions. The second level is formed by dividing these two positions into another two positions and totally four positions and each position is further divided into another two positions.

The positions in the binary team are filled through recruiting the affiliates. The recruitment procedure is sometimes direct or indirect so there is no limit in levels of binary system.

On weekly basis they equate the new pairings. Pairing means purchase or sale of two products on both sides of binary system. Here the sales of two product are termed as "carry".

When you order a single product, it may consist of multiple carries.

At the end of each week it is analyzed how many carry pairings a affiliate generates and residual commissions are paid based on that.

6. Coaching Bonus
The Coaching Bonus is a 25% same on leftover commissions or residual commissions. The residual commissions i.e leftover commissions are earned by the personally recruited or referred affiliates

Savings Fund

In savings fund, 9% of company-wide sales volume is placed. At the end of every 8-9 weeks, the saving fund is calculated. Those who get promoted in ranks get travel allowances, gifts and cash awards

Individual Savings Fund incentives are not specified.

Duplicator and higher ranked affiliates receive savings fund incentives

Joining Sanki Global

The Basic affiliate membership charge is around $49.

If required while signing up, package can be added to the membership. The rate of the three different pack of membership are as follows
Basic Pack for $270
Executive Pack for $530
Pro Pack for $1150
If the pack is more expensive, it comes with more products. Here there is no compensation benefits for the packs.

Conclusion

Though they are good at presenting their product information they offer less business opportunities, more informations are not available regarding basic compensation disclosures such as affiliate rank qualification and residual commission rates.

Though it has been launched 8 years ago, this is not acceptable.

They insist to buy two products at same time, we get two products out of nutritional supplement, weight loss supplement, and water purifier. The third category is the weakest of other two categories which results in sale of first two categories.
Apart from residual commissions paid out, it is not very clear that why Sanki Global insist to buy minimum two products.

If the company gets its game together and solves these issues, it is a good ground level MLM company to start a network marketing career.
Recommended read: How to succeed in Network Marketing Business?
If you are in search of Best and unique MLM Software for your network marketing business, contact Infinite MLM Software today.