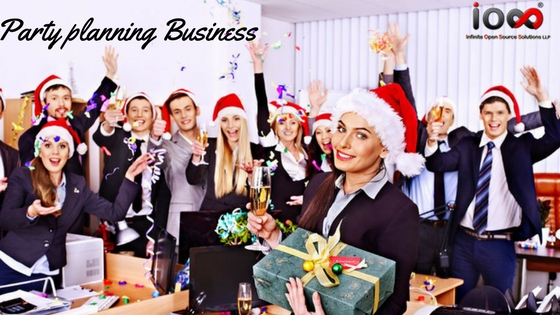 Party planning business requires a lot of planning/preparation to make the party a memorable one because it never happens naturally. We have to Create it!
Here's the preview for party planning business tips for MLM business:
What to do First for party planning business?
The very first basic step is to clearly define who your target audience is.
Based on this, all the other decisions are taken in terms of format, content, prices, location etc. This structured approach directs you to stay focused on achieving your goals.
Create a list of details.
Create a list of details including lighting, transportation, and refreshments. Your audience will attribute everything to you and your brand. Making a list will assure you that you don't neglect things.
Have a clear business purpose for Conducting the event.
Before you start planning an event, Ask yourself the following questions:
why are you hosting this event? once you decide to move forward then keep on moving to achieve your goal. Is this event conducting for lead generation? Is this event conducting for creating awareness on your business or a particular product? Is it to develop consumer support? Or Do you simply want to make money?
Make sure your team is conscious about the purpose. Before scheduling your event, find out for other business events on the same day.
It is more important to find out for other party events that your target public might be going to, also check the calendar and make sure that you don't schedule your party on or too close to holidays or common vacation periods.
Be adaptable to changes in size, location, and on other aspects.
While involving into Party planning business process, you may notice that your event changes in size, location, and on many other factors that you imagined before. So you need some flexibility.
Remember about your restrictions.
Our intention is to organize a fabulous live event. We need to be concerned about the activities that we can do or what we cannot do? for example: Let it be budget or estimate, we should not exceed our estimate because it may greatly affect you.
Try to begin with a well-executed policy. Great events always start with a powerful, creative and measurable policy. A live event is one of the best platforms to share your brand, connect with your target market, and to get feedback on your product instantly, for that all you wanted to know is "what you are trying to accomplish". Stick with SMART goals and outline what you are trying for. Finally, make sure that you proceed in the right direction for achieving these goals.
Budget preparation: How payment is made for your party planning business event?
Create a Funding Plan for your event, and estimate the numbers. Think about how you are going to pay for the event. In most of the events, the funds are usually raised by the sponsors. While you create your budget for the event, always remember about the estimate ie, how much money you can raise for each area.
Use crowdfunding as a new choice to raise money for a Party.
If you are a beginner in conducting events, use crowdfunding platforms to ease the risk. By publishing your events on these platforms attendees will need to give assurance for the tickets event to take place. If there is a shortage in the expected number of attendees the event does not take place.
How to get more Attendees for the party planning business event?
#1. A Detailed Marketing Plan
A detailed marketing plan is very important for Party planning business. Create a marketing plan for the event. The event becomes more professional only if you are organizing it properly.
#2. Learn how to talk to the media.
Time matters for journalists. They never entertain sales stories for publishing. Let them know about the information so that they can add in the future posts, just mention that you are an expert in a particular field while you reach out.
#3. Use Social media Accounts.
The use of social media's like Facebook, Twitter, Linkedin etc… will help to a great extent.I personally recommend social media, because it can give a better reach than you expect!
#4. Choose YouTube to promote your event.
After Google, Youtube occupies its position for the best search engine in the world. Upload videos regarding the event with all necessary information. Video gives significant visual cues thus it will give a great impact on the decision-making process.
#5. Provide Online registration.
Online registration will help you to get many attendees ASAP, that will help to predict numbers and release budget quickly.
How to Wind up the party planning business Session?
Set expectations accurately – then deliver.
Make sure that your audience is completely satisfied with the party planning business tips for MLM business.
Crowd response is More important.
Read the attendees during the party. Communicate with your audience in a friendly way and ask them to give a feedback on the session. From the audience feedback, you can self-evaluate about the event.
Party Plan Software is available in the market for reducing the total risks in MLM Business.
Here's the Party Plan Software Demo for party planning business. Follow these tips and experience a better growth in your MLM Business.