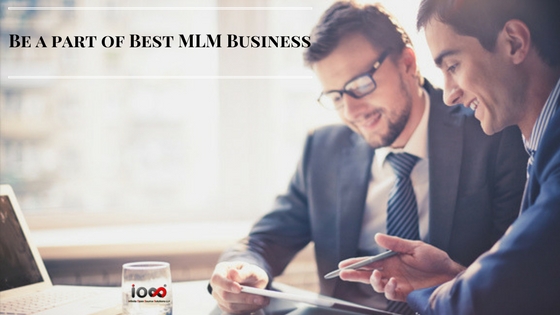 To start MLM business initially, you need a wholesaler or manufacturer. Select the best match name for your business and then get a business license through your local division administration office, and you require a vendor's license too.
Today thousands of Network Marketing companies are  launching around the globe but one true fact is that only one by fourth of the companies are succeeding. Many of them starting based on the previous working experience of some MLM Company.
How to give support to the distributors? Some of the points are given below;
1) Legal Formalities for starting Network Marketing Companies.
2) Learn the basic plans of MLM.
3) Consult your business plan
4) Choose the right MLM software
5) Selecting the latest technologies
6) Find the target market
7) Build a good team
8) Promote your business
Here is the brief procedure on how to start an MLM business:
Choose a Perfect product for your network marketing company.

Choose the Best MLM plan for your Business.

Search for a wholesale supplier at Naw.org. There you can find a lot of wholesale distributors. Try to participate in the meeting for National Association For Wholesalers, in order to build a strong bond between the wholesalers.

Call different potential wholesale and manufacturer suppliers. Try to know whether they provide drop-shipping services. Choose the supplier who provides you with the minimum unit cost per product.

Fix a retail price for your products according to your supplier's standards. Create a commission structure for your distributors on several different levels. For example, Pay 10% of product commission to the distributor level 1 and for the sub-levels, the distributor level 1 have to give 5% of the product commission.

Choose the

Best MLM Software

by filtering search result.
Who can start a multi-level marketing company?
MLM company can be started by any manufacturer or trading company who is ready to contribute unique products or services to the market. The most important thing to be considered is to give a great reach to the public throughout the world by email or by other means. Hence you can get customers to make your business grow!
How MLM software helps the MLM business?
By using a better MLM Software the MLM business can be well organized and maintained and can bring to a professional level.
The software also helps in the following:
Lead generation

Team building

Back office support

Presentation

Swift real-time calculations

Ease of managing

Ease of customization

Multi-language availability

Creating multiple sites

Secured Payment Gateways

User-friendliness to e-commerce

Support and maintenance ticketing system

E-mail notifications

SMS integration
MLM software has different plans, each plan varies from one another. A customer can choose the plan according to his/her requirement. Here's a list of MLM plan:
Matrix Plan

Binary Plan

Unilevel Plan

Australian X-up Plan

Board/Matrix Cycle Plan

Monoline MLM Plan

Stairstep Plan

Gift Plan MLM

Party MLM Plan

Spill Over Binary Plan

Generation Plan

Australian Binary Plan

Hybrid MLM Plan
If you want to explore more details about various plans, please visit MLM plans.
Since MLM business has become the latest trend in marketing, It is the only key to success for any ambitious marketers. Be confident to start an MLM business and become a successful marketer, all you want to do is to follow the above-mentioned procedures.