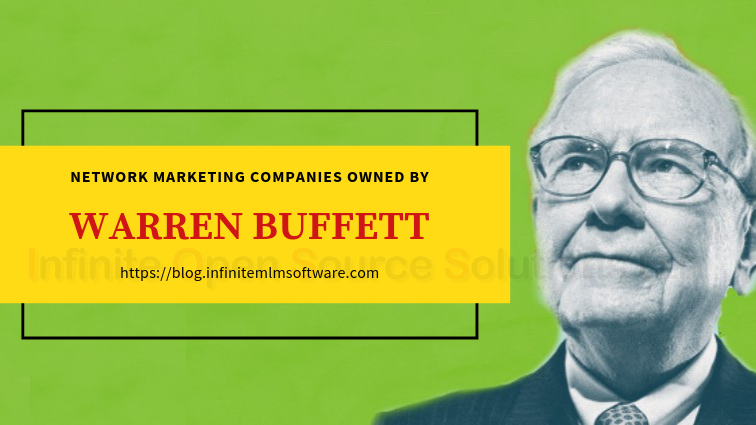 Does Warren Buffett really own a group of network marketing companies?This was the question most of the ones inquired when they heard that Warren Buffett owns a network marketing company!
This is really astonishing, right? A billionaire like Warren Buffett investing in a totally alien field when compared with his previous business history.
Warren Buffett – the business magnate, is considered one of the most wealthy men that we have in the world right now. And most of the money he made was from the stock market. He is an encyclopedia regarding the topics related to the stocks and various other commodities.
But still, he has shown his interest in the network marketing field.
Warren Buffett has even said it in his various interviews that if he had got an opportunity to begin it all from the beginning then he would definitely choose the MLM business!
Build Your Network Marketing Business with Most Efficient MLM Software




It is a clear indication that there is some potential behind this wonderful industry. Well we will have a look into the different MLM companies owned by this brilliant man!
Network Marketing Companies Owned By Warren Buffett
Basically, Warren Buffett owns three companies. And these companies are not directly under the supervision of Warren Buffett. These three companies are run by owned by the Berkshire Hathaway which is owned by Warren Buffett. The three different direct selling companies are listed out below:
Warren Buffett's Network Marketing Companies – A guideline
Pampered Chef – it deals with the selling of kitchen and food products
Kirby – It sells vacuum cleaners
World Book – They sells encyclopedia
When compared between the three firms, Pampered Chef is the leading one in terms of business and profits made. The other two companies are also good.
And here we shall discuss the Pampered Chef and details regarding this.
Pampered Chef – Discover The Chef In You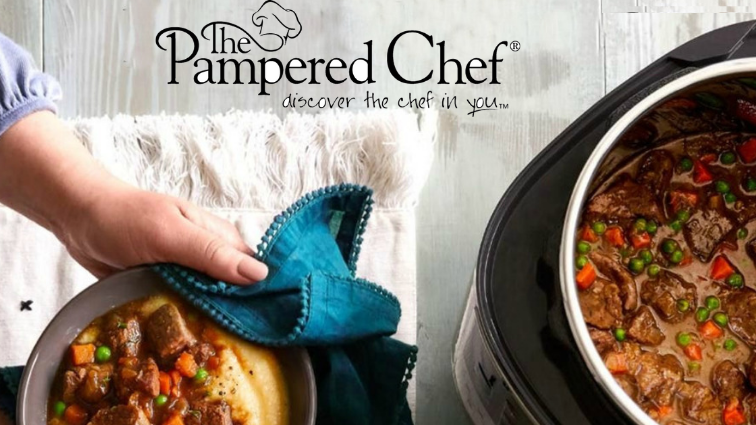 Pampered Chef specializes in the selling of cookware and other kitchen accessories. The company was actually begun by a lady named Doris Christopher in the year 1980. She actually began by selling the products made by her to friends and relatives nearby.
And the idea really clicked and grown into a leading firm within a very few times. But later it was taken over by Warren Buffett's owned company Berkshire Hathaway. The present CEO of the company is Tracy Britt Cool, who played a major role in the success of the company to another level!
Pampered Chef Products
Pampered Chef products are a rage in multiple countries in Europe and North America. They have a lot of choices when the kitchen accessories are taken into consideration. They do sell everything from cookbooks to stoneware.
Their lowest priced product includes a citrus peeler which is available for $1.75 and materials like pan scraper set for $ 3.75. And when products in the costlier categories are considered it includes forged steak knife set for $112, a covered roaster for $103, etc.
Are you a passionate person for cooking? Then this company provides almost all the things that you should have in your kitchen!

Compensation Plan
Pampered Chef also follows the same pattern as that of a multi-level marketing structure. There are various ways by which you can make money, and the basic criteria to earn more money is by selling the products. Then develop a team for yourself and you will be provided a commission for the products your team members sell.
Design a perfect MLM Compensation Plan with leading MLM Software Providers
Commission
The commission rate varies from 21 % to 25 % depending upon the sales you make. And it is listed out in detail below:
Up to sales of $750 per month – 21 % commission
Sales between $750 – $ 1249 per month – a commission of 22 %
Sales between $1250 – $2499 per month – a commission of 23 %
Sales between $ 2500 – $3999 per month – a commission of 24 %
Sales above $ 5000 per month – a commission of 25 %
Additional Benefits include:
Sponsoring a new team member will provide you a benefit of up to 3% extra on the sales generated by each new member. The products will be provided to you at wholesale prices and you can sell them at retail prices, which gives you a profit margin.
Other benefits include free products and vacations based on the points acquired by you.
Being a Pampered Chef Consultant
To become a Pampered Chef consultant, one should buy a basic consultant kit. There are basically three types of kits to choose from depending on your interest in the company. The three kits provide different benefits to the purchaser.
Starter Kit: The cost to purchase the Starter Kit is $ 109. And this package provides you materials worth 450 Dollars!
Deluxe Kit: The cost to purchase the Starter Kit is $ 159. And this package provides you materials worth 650 Dollars!
Ultimate Kit: The cost to purchase the Starter Kit is $ 249. And this package provides you materials worth 1000 Dollars!
Also, Pampered Chef will offer you host credits for the parties you conduct. And these credits gives you a discount something between $25 to $50 off your kit. All the products made by the company are of high quality and in much demand, since all of the products are an essential commodity in the Kitchen.
Advantages and Disadvantages of the Company
Pros
Personalized Website for every consultant
Pampered Chef provides the option of a personalized website for its consultants by paying an additional $10 per month. This facility helps you to attract more customers and the base can be extended even outside your geographical location!
They sell products which are both costly as well as reasonably priced ones. So the consultant has options in selling, a lot of people will be interested to buy the products which are not so costly as well as very much useful.
Compensation Plan is Easy to Understand.
The MLM compensation plan offered the Pampered Chef network marketing company is simple and easy to understand even for the commoners. All the necessary information regarding the compensation plan is listed out in the official website of the company, and there will be no doubts regarding the plan and the benefits offered by them to its consultants.
Pampered Chef offers its consultants to earn free products through various bonuses and also some exclusive discounts.
Cons
Tough to Make a Full-time Income
Making a full-time income from the business will be really a tedious task. In the beginning, you can probably get your friends and relatives as your customers but in the long run, you will be needing to expand your business to a wider audience by conducting numerous events and parties.
Some of the products are too costly, although that is not the case with everyone. And this makes the selling of products a little bit tough. The commoners may feel hesitation in buying the products. And it will be requiring some extra effort to make the people convinced.
Conducting Parties Can Be Tiresome
The first party can be fun with all your friends and people who know you. Also, it may lead to the selling of a lot of products. But later on, your friends and relatives might not feel the same interest they had when joined for the first time.
You will now need to look for a new group of people to join your parties so that you can more income. Some may succeed in doing so, but it will be a really difficult task for the majority.
Avail the Best Party Plan MLM software to Nurture your Party Planning Business

Conclusion
Like both sides of a coin, every MLM company has its own pros and cons. Pampered Chef owned by Mr. Warren Buffett is a legitimate MLM company with a lot of advantages and little flaws. They do have a variety of good products and its worth a try!