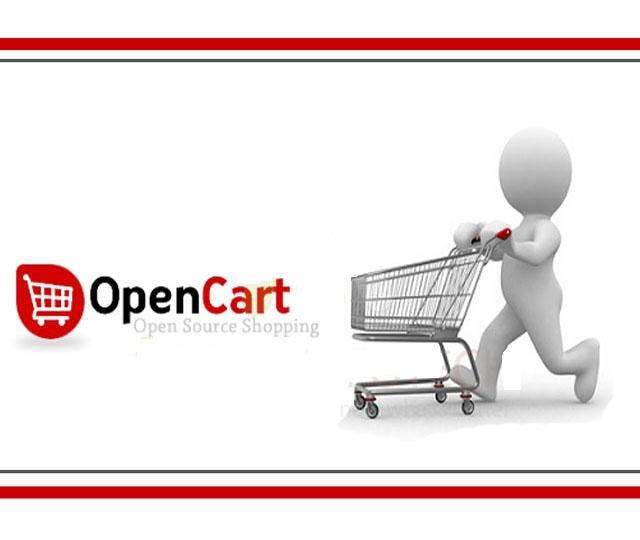 Infinite MLM Software can now work with OpenCart, an easy-to-use e-commerce solution. This means that customers can sign up for email newsletter campaigns via the online shopping process. OpenCart is an open source online shopping cart that is based on PHP. It is a robust e-commerce shopping cart solution for internet merchants that allows you to create a quick and easy online store to sell your goods and or services online in no time at all. Its designed feature rich, easy to use, search engine friendly and with a visually appealing interface.
Infinite MLM Software provides you the best services for OpenCart Integration and Customization Services. Infinite MLM Software can develop a custom-made OpenCart web development solution with the features such as Unlimited Products, Manufacturers and Categories, Multi-Currency, 20+ Payment Gateways, Unlimited Information Pages, Search Engine Optimization (SEO), RMA Systems (Returns), Shipping Weight, Automatic Image Resize, Discount Coupon System, Sales Reports and more. We provide you very faster, much easier, great scalable and affordable opencart solutions with safe and easy online payment. We are providing MLM With Open Cart.
Our more OpenCart feature has multi-store abilities which allow you to manage multiple stores from one admin interface. More feature we provide in Opencart Integrated MLM Software are:
OpenCart Modules Development
OpenCart Application Development
Server Configuration & Deployment
OpenCart Based eCommerce development
Database Import/Migration to OpenCart
Payment Gateway Integration
OpenCart Themes Development
OpenCart Shipping Module Development

OpenCart SEO
Open Cart Integrated MLM Software is User-friendly
If you want a shopping cart that you can simply upload some products to, enter your PayPal details, and open shop then OpenCart is as easy as it gets. It comes with a well-presented default template suitable for a variety of e-commerce stores and the admin 'back-end' of the site is logically laid out and very intuitive. MLM Software also supports open cart.
The OpenCart community of developers have produced a large assortment of modules (both free and commercial) that you can add to your site to extend its functionality with only a few clicks of your mouse and if you want to change the appearance of your OpenCart site quickly and easily there is a growing list of third-party templates that allow you to change your site's layout – again with only a few clicks of your mouse.
Replicated Cart
To replicate your Cart means to allow a customized duplicate of your Cart to be marketed by another user of your company, ie sales force. Our software includes an expansive amount of marketing capabilities for your users to better promote their replicated cart.The whole profit in the replicated cart is benefited to the sponsor. Earn commissions on store sales and enrollments.
Benefits of using Open Cart Integration with MLM Software for your business
Firstly, it is one of the versatile PHP based platforms for your website development. Using Open Cart for your business solution can serve with unlimited categories and multiple currency support. OpenCart is absolute e-commerce shopping. Open cart software that based on PHP and MySQL database management system. It comes with the reality of tools that necessary for building, launching and managing an extraordinary e-commerce website store without paying any licensing fee or registration process. OpenCart development service is fashionable in its own way which renders shopping cart software having a less ungainly database but faster processing. Although OpenCart development service is not inept it can manage a huge size of data and all the products can be saved easily. During the process of OpenCart development, all the minute details available in the OpenCart is taken into consideration, that is the only reason, so that, the output of our OpenCart development process is excellent. Also, it aids in many shipping methods compared to any other open source platforms existing to date. It doesn't aid the website store owner with product limitations and unlimited products can be sold online using Open Cart.