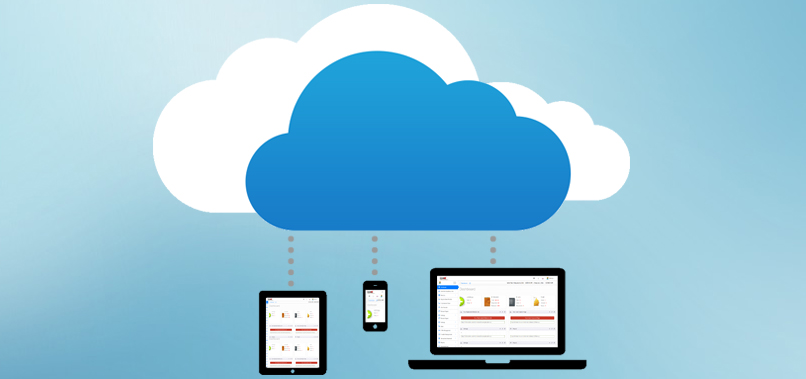 Cloud based MLM software has provided various benefits to different industries whether it is large scale or small scale. Cloud based MLM software gives the flexibility to scale up your cloud capacity that facilitates to extend the users in the direct selling business. Cloud MLM software is the excellent tool for the MLM businesses to operate their business in an organized and professional way. With cloud hosting, an individual can achieve the great success in the business. As we all have heard about Google and Amazon, they both industries use cloud computing.
What is Cloud Computing?
Cloud computing is based on the internet. It covers everything that includes hosting services over the internet. Instead of running applications or programs from the downloaded software on a physical computer, cloud computing allows the users to access the same kind of applications through the internet.
With the cloud hosting MLM software, companies only pay for what they use.  This business model makes simple and agile to scale-up or down, and we, Infinite MLM software, can pass their savings on to you via competitive pricing.  The cloud allows your company to become flexible, efficient, fast and cost-effective.
Benefits of Cloud Based MLM Software
Flexibility –

Cloud based services are ideal for business. If your needs increase, it's easy to scale up your cloud capacity. When there is no need for more space, it can shrink to reduce costs.
Accessibility –

Cloud based MLM software allows you to access your data from anywhere with the internet connected system. Users can take their work anywhere via smartphones or tablets.
Improved Collaboration –

Cloud applications allow dispersed groups of people to meet easily and quickly via shared storage. This facility can improve the product development and consumer service and also it can save the precious time.
Disaster Recovery –

Cloud storage is highly recommended as the businesses can have a backup plan in case of emergency. An emergency like a laptop can be lost or it can be damaged, at that time the files stored at a remote location are safe and can be used from anywhere.
Cost effective –

For this, organizations don't need to spend their significant money in obtaining any hardware equipment or any other aspects.
The cloud has become the essential part of the foremost MLM companies. Infinite MLM software offers its cloud based MLM service for MLM business. Our cloud based MLM software is more smart and inexpensive as compared to other simple MLM software.
Get started with cloud MLM software and expand your network marketing business. Try out our Free MLM Software Demo.