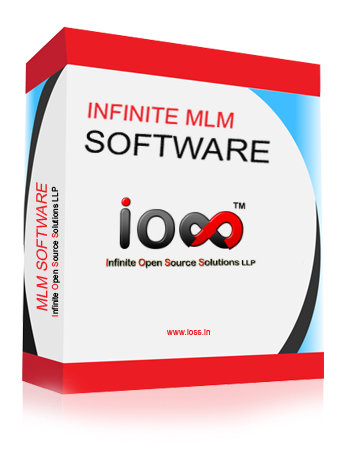 Just few months after our last stable version, we are proud to announce the launch of Infinite MLM Software 4.0.0. We have more focused to expand our software features in this version by introducing some cool features that no other MLM Software providers can give you. Along with a strong template engine and powerful framework Infinite MLM Software 4.0.0 will definitely be the perfect catalyst for your Business.
The New features of Infinite MLM Software 4.0.0 are;
Module Activation:
A flexible MLM Software is what you need and we have developed. We have applied the same strategy level best in our MLM Software to ensure 100% customer satisfaction. Considering the same reason, we have included this major feature for our Software called Module Activation. As the name suggests, Module activation is the process of adding several modules as per the customer requirements. Some of the modules include Epin, E-Wallet, Employee, SMS and Referral Status
Employee/Privileged User
This feature allows the company to add their employees with certain privilege or tasks. You can set tasks in specific for different employees. Later, employee can check their assigned tasks and can work in progress according to that. The processes such as are Registering Employee, Employee Login, Set Permission/Privilege for Employee, Adding Employee, Editing and Deleting Employee.
Payout Release Settings
This is one important feature for processing Payment methods and the highlight here is scheduling the payout. The payouts can be set default or via E-wallet according to client's preference. This ensures clients to set the payout by their preference and making it easy for them to carry out the process.
Language Update
And yes! Infinite MLM Softwares services are global, we have added the languages Chinese, French, Portuguese and German in the latest version. This was a lengthy process to add up the language and we are proud to say that we have got the finest results. And in future, we are planning to incorporate more languages and make Infinite MLM Software the best available Multi-Lingual MLM Software.
Added Board Plans
This is another major feature we have included for MLM enthusiasts. We have added Board Plan in our demo considering the suggestions and queries of our valuable customers. So along with the existing MLM Plans, now you can register Infinite MLM Software demo for Board Plan too.
Bulk Mail Sending
Are you into Bulk mailing? You need to set bulk mailing privilege to other users? Your answer is right here. Bulk mailing is feature both available for admin and user side, this serves as the option to send bulk mails according to admin/user without any limit. We have designed this feature to make sure that this serve both user and admin side in same aspects.
Adding Dynamic Content in Different Languages
Every organisation have their own Terms & Conditions, Privacy Policy, Legal Note(s) and Welcome letters (and this may vary according to firm). We do respect their policy and we are keen to help them add dynamic content in their language according to their requirement and their preference. This is an exclusive feature we can offer our clients to make most of our Software.
Upload and Download Documents
If you have got business plan documents or any other private, official or legal documents, You can upload documents which are in Standard Document File format (http://en.wikipedia.org/wiki/Document_file_format). And later you can share the link, and set the download privilege.
(note: only admins can upload documents, admin will set read/write privilege and later users can make use of it)
Binary Spill Registration
Latest Infinite MLM Software 4.0.0 also supports Binary spill registration, which in turn supports spillover plan by a registration process. This enables users to register and get paid according to the recruitment.
So you can check our new version software demo without lag time. Click here to register your copy of Free MLM Software Demo NOW