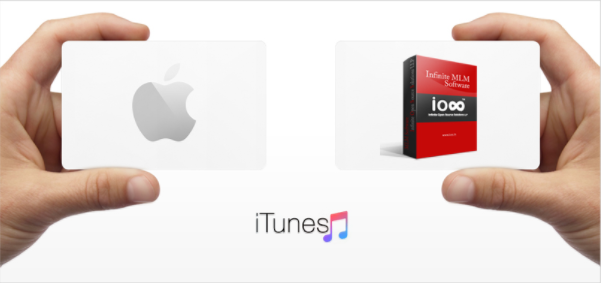 Infinite MLM Software launches iOS MLM App on iTunes. We have already launched our Infinite MLM Mobile App in android that emerged as a great success. Now our software provides iOS MLM App on iTunes, the latest trend in multi-level marketing. The main goal of our app is to manage your business at any place and at any time. This MLM App generate a big leap for the MLM business.

Our Mobile App for MLM provides MLM software services for many indigenous and International direct selling leading companies. Nowadays it is really difficult for new apps to stand out in the crowd, hence by creating consumer awareness and sales permanence for our iOS MLM App provides a lot of organization and strategic planning.
We integrate all kinds of MLM plans and applications in our iOS MLM App as per the requirement. Team infinite MLM Software is fully committed to provide accomplished, functional and secure iOS MLM App to develop your MLM business concept on great height of success.
Infinite MLM software mobile App provides solution for several MLM compensation plans like Binary, Matrix, Unilevel, Stair Step, party MLM, hybrid MLM and others. Infinite MLM software offer iOS App for MLM with High-End features, E-commerce solution, Super crafted and Highly secured hence the ultimate solution for MLM software is Infinite MLM software iOS MLM App.
Features of Infinite MLM software iOS MLM App :
Dashboard

– It shows the basic details like customer, payments, joining information and more.

E-Wallet – Details about E-money, E-pin and provides E-commerce dealings.
My Bonus – Details about bonus.
Mail – To compose, send and read emails.
Registration*– New user registration.
Reports
Profiles
Referrals
Password Settings
iTunes provides our MLM software iOS App, the best MLM mobile app with all these features. Infinite MLM Software always bring up-to-date latest technological development, so that we can develop the MLM software influence with various latest features integrated into the MLM software. Now you can manage your business efficiently, conveniently and without any trouble by Infinite MLM software iOS MLM App from iTunes.
Download Infinite MLM Software iOS Mobile App online from iTUNES