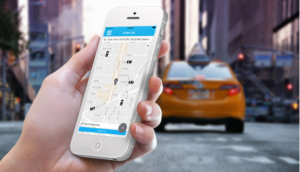 Infinite Open Source Solutions LLP is successfully running Infinite MLM  Software since eight years and now turned new step into cab management software. We introduce the best cab management system with all advanced features  for  taxi booking software. We announce you the launch of our new Taxi Dispatch Software.
Discover the Infinite Cab Management System
Taxi dispatch system is the latest trend in taxi business to deal the customers quickly and efficiently and we provide a comprehensive solution for your cab business. You have splendid reasons to choose infinite cab as the best cab management system, it comprises:
Referral Program – Through referring apps to your friends, users get an opportunity to earn reward points.
Point System – Helps admin to grant some points to passengers as a reward based on completed trips.
Generating Bonus – Through the activities of referred friends users gain extra bonus points.
Infinite Cab Taxi dispatch Software is also simple because it is  user-friendly and it supports multi-languages. The User Interface (UI) Design focuses on what users might need to do and ensuring that the interface has elements that are easy to access, understand, and use to facilitate those actions. Of course, they are faster and it is secured. The customers would get an unforgettable experience from booking to drop at the destination.
Business Benefits
Everyone is interested in growing their business. The Infinite Cab has certain key benefits which lead to a great success of customers and manage your unlimited cabs  by our cab management software.
Manage your unlimited cabs – Infinite Cab have the ability to manage all your cab at a time.
User-friendly design – Provides multi-language and easy to use application.
All happened in seconds – From booking to destination
About Infinite Cab Admin Web Panel
The success of any taxi dispatch software depends upon the effectiveness of the admin panel to manage the business. Some of the best features supported by the successful admin panel of the Infinite Cab taxi dispatch software are discussed below.
#1. Trip Details
Search active trips, Search completed trips, Booked trips, Active trips, Completed trips
Shows full details about  the trips and also details about driver and passengers with their names
#2. Driver Management
Shows the details for Enrolling new driver, View all drivers, Driver location, Driver rating, View my referrals, Change password, Archive driver, Tax renewal report,
#3. Passenger Management
Shows full information about all passengers, Passenger rating, My referrals, and Archive passenger
#4. Cab Management
It allows an option for adding new cabs and also provides options for editing
#5. Fare Management
Provides options for wage percent, Surcharge management, and Fare-settings.
#6. Company Profile
Options to set support contact setting, About us content ,Terms and conditions content ,Change the logo, Email and Password change
Infinite Cab Taxi Dispatch Software helps global cab providers deliver top quality services to their customers through this taxi booking software. Reach out to us to know more about this solution and Try our Free Taxi Dispatch Software Demo.